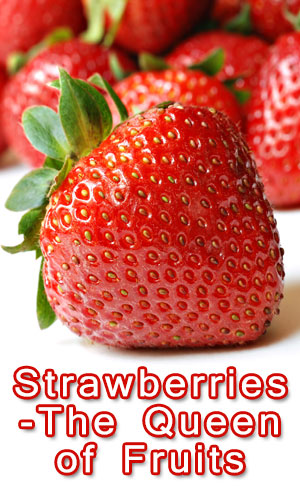 One of the most popular strawberries, refreshing and healthy treats on the planet are the fresh summer strawberries. Wild strawberries have been popular since ancient Roman times and were used for a wide variety of medicinal purposes such as alleviating inflammation, fever, kidney stones, bad breath, gout and more.
The Strawberry is called 'the queen of fruits" In Asian countries because it's packed with health benefits. Compared to fruits like apples, oranges or bananas, strawberries have the highest amount of nutrients.
These juicy heart-shaped delights have much more to offer beyond sweetness and flavor. I consider them a power food.
Today there are over 600 varieties of strawberries. The sweet, slightly tart berries rank among the top 10 fruits and vegetables in antioxidant capacity. Their deep, rich hue supplies their high flavonoid content, a topic of research in many studies supporting the health benefits attained by consuming strawberries on a regular basis.